Razgrad is situated on an important crossroad of strategic route arteries, connecting Central Europe with Black Sea and Asia.
Just an hour away by car from Varna – the biggest resort and port center in Bulgaria, disposing with an international airport as well. Bulgaria's sea capital provides great conditions for rest, entertainment and shopping, and the Golden Sands resort is an appealing destination for tourists from all around the world. 60 km away from Razgrad is to be found another port city – Ruse, on Danube River, known for its unique ancient architecture.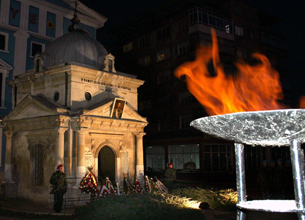 130 km away from Razgrad is the Romanian capital Bucharest.