Razgrad, the site where the club base of PFC Ludogorets is situated, is a small but well-run and peaceful town, with perfectly developed infrastructure, health care, and possibilities for good education.
The inhabitants of Razgrad - 35 000 people, make their living in the multiple enterprises, owned by Bulgarian and foreign investors. The unemployment level here is the average for the country, and the prices of products and servicing are rather lower, which results in a decent living standard for the local people.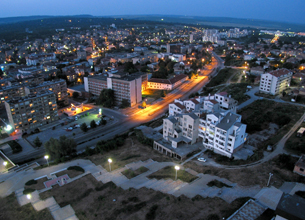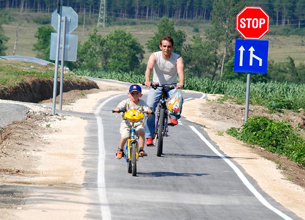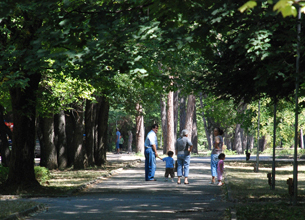 Razgrad is in the center of the picturesque Ludogorie Region, known for its centuries-old woods and rich flora and fawn. Nearby is one of the biggest hunting reserves on the Balkans – Voden. The region is famous for the clear air, the bio-based products, the nice moderate continental climate. Its geographic specifics gives opportunity for the locals to lead a healthy way of life, in conformity with the nature, and, according to statistics, it is not by chance the region with most centenarian residents.
There are a lot of beautiful sites in proximity, preferred by foreigners, as well as Bulgarians, as a place to rest. One of these is Pchelina, which could be accessed via a well maintained alley for bicycles as well. Approximately 35 km away from Razgrad is to be found the sepulcher named Sveshtarskata grobnitsa – unique monument of the ancient Thracians' culture, under the protection of UNESCO. Situated not far away are the picturesque defile of the river Rusenski Lom, and the rock monasteries named Ivanovskite skalni manastiri.
The unique Fair of the yoghurt and the Festival of folklore traditions and art crafts are carried out in the city each year, gathering hundreds of participants from all around the world.